Established in 2005, we specialise in the development of properties across various assets including medium-density residential, retail, commercial office, medical and many more, within the Melbourne metropolitan area. Over the last 15 Years, Romano Property Group (RPG) has successfully delivered multiple projects on time and on budget ranging in gross project value of AUD $30-$70 million.
RPG is an innovative, dynamic, market-focused property business, 100% owned by Maurice Romano and his family. With our core values at the forefront of our day to day work, we develop our own projects or work in partnership with key local and international joint venture partners. RPG's strength lies in our ability to manage and control a property development concept through all stages of the development life cycle, including acquisitions, feasibility analysis, design, bank funding, project development/management, marketing, sales, project delivery and settlement.
We work collaboratively through a number of internal business divisions, working as a fully integrated property group that provides key services via its management team throughout the development process.
RPG maintains strong relationships with all major Australian banks for the sourcing of construction funding. We are methodical in our practices with a strong sense of strategic decision-making principles. We approach projects with a sense of flexibility and creativity, catering to any type of investor or stakeholder wealth creation strategy you may have.
Our Mission & Vision
RPG Mission
---
'To work collaboratively with our project teams and development partners in creating quality spaces and environments for our customers and end-users to live and work inside. Ensuring our spaces become a positive legacy and experience for the community.'
RPG Vision
---
'To be recognised as a professional, collaborative and innovative property development partner'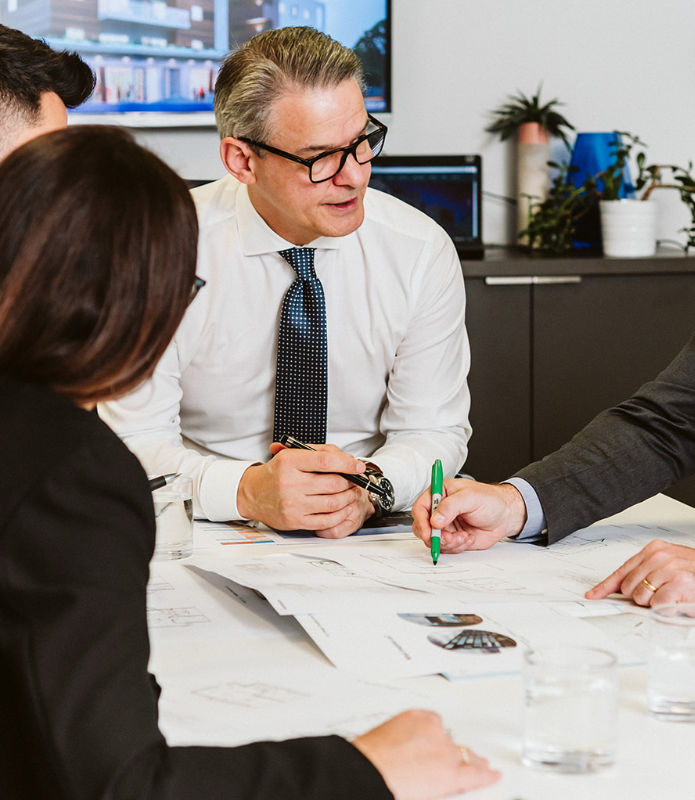 Core Values
Our Core values drive every decision we make and action we take at Romano Property Group. We are committed to collaborating with our clients, partners and stakeholders to creating better spaces for our community.
---
Collaboration
---
We

act

as one unified team
Our passion is to engage and work in collaboration with our peers, clients, project teams and project partners to ensure our unified expertise and knowledge creates quality places and environments where our end users and customers aspire to be.
---
Integrity
---
We

deliver

on what we say
We are committed to being recognised as a trusted and sought after partner by our clients and stakeholders. We strive for a strong reputation built on being open, honest and transparent in all our day to day interactions.
---
Community
---
We

respect

our local communities
We are committed to engaging with and supporting, our local community groups and organisations on all our projects through the development process. Acknowledgement and respect for our local communities during the planning, creation and delivery of our developments will ensure that the quality places we create leave a positive legacy for them.
---
Excellence
---
We strive to

outperform

in everything we do.
Working with the best in our industry, we are committed to exceeding expectations and strive to achieve exceptional outcomes and performance for our clients, partners, local communities and customers which in turn will create an economical sustainable business for RPG.
---
Customer Commitment
---
We are committed to customer

satisfaction
We are focused and committed to creating socially and environmentally sustainable spaces. From planning to design, through to delivery, we have the needs of our customers at the forefront of our minds.
Our Team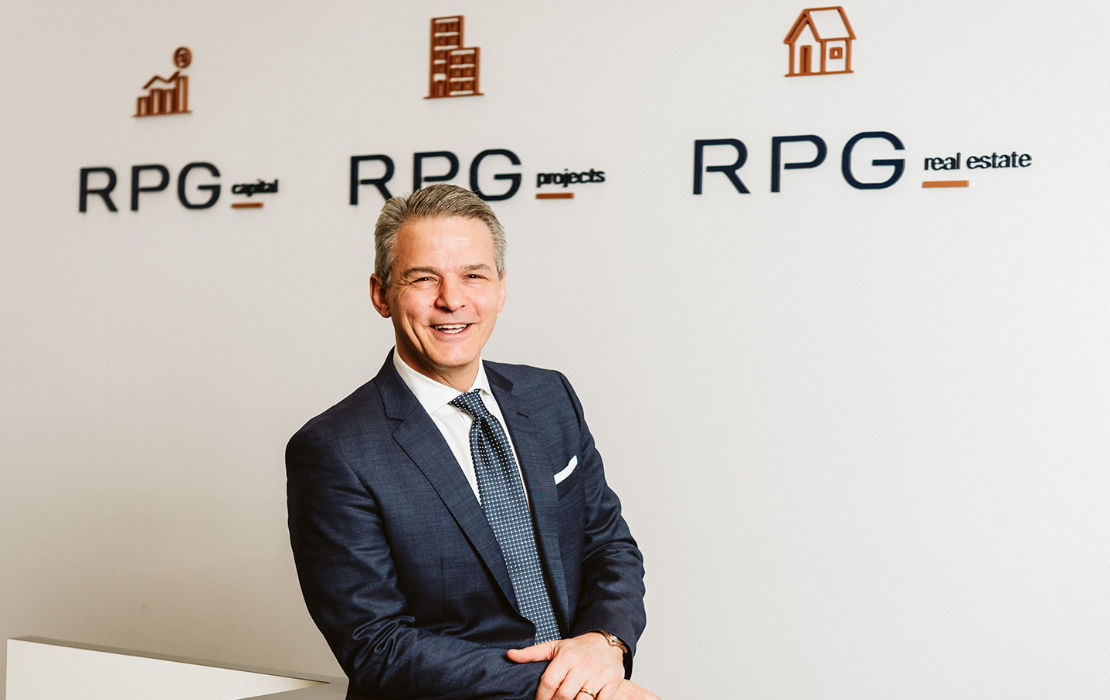 ---
Maurice Romano
Group Managing Director
---
As the founder and sole shareholder of Romano Property Group, Maurice brings a wealth of experience and leadership to the team. Holding the role of Group Managing Director since 2005, Maurice contributes extensive development, capital funding and project marketing experience across residential, commercial office, medical and retail projects. He has extensive experience managing projects with a gross value exceeding $40 million.
Before founding RPG, Maurice enjoyed a 23-year corporate career where he gained experience across sales, marketing and general management. Maurice was CEO for several companies within the Australian / New Zealand FMCG Industry. He has also held other senior executive and directorships at; Amcal, Pacific Dunlop Food Company, Valcorp Fine Foods and the Australian Convenience Foods Group. Maurice is also a Fellow of the Australian Institute of Company Directors.
Maurice is a passionate Collingwood supporter and Liverpool FC fan who enjoys road cycling and sharing fine food and wine with his family and friends.
Qualifications
Officer in Effective Control of RPG Real Estate
Bachelor of Economics (Latrobe University)
Post Graduate Degree in Marketing (Monash University)
Grad. Dip in Management (Melbourne University)
Graduate of the Institute of Company Directors
Fellow of the Institute of the Company of Directors
Certificate IV - Business (Real Estate – Full Licence)
---
Enza brings to the team more than 20 years of Accounting experience within the Telecommunications, Food and Property Development Industries.
Since joining Romano Property Group in 2013, Enza has managed the accounts for a large number of entities within and associated with Romano Property Group. Enza has responsibility for overseeing and reporting directly to the Group Managing Director on all the financials related to the company's business units and development vehicles for the group. Enza is also responsible for all statutory obligations, payroll, debtors, creditors and reconciliations.
Her attention to detail ensures that our finance function operates effectively and efficiently across all entities within the group.
When she is not applying her financial acumen at the office, Enza enjoys going on long walks, cooking and dining out with family and friends.
Qualifications
Bachelor of Business (Accounting)